MikeCam!
I always feel like somebody's watching me . . .
Camera 1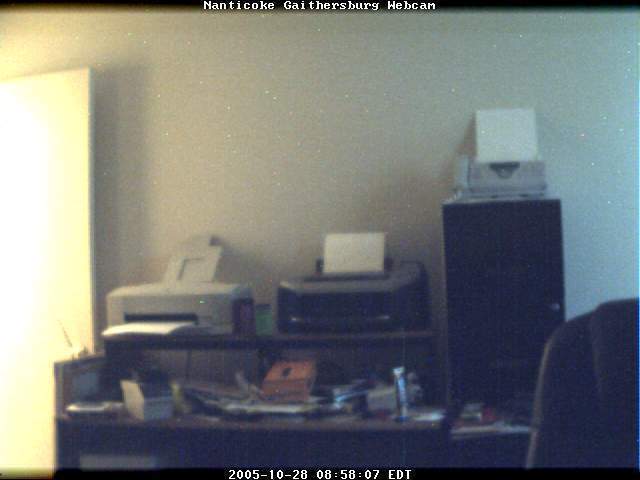 Camera 2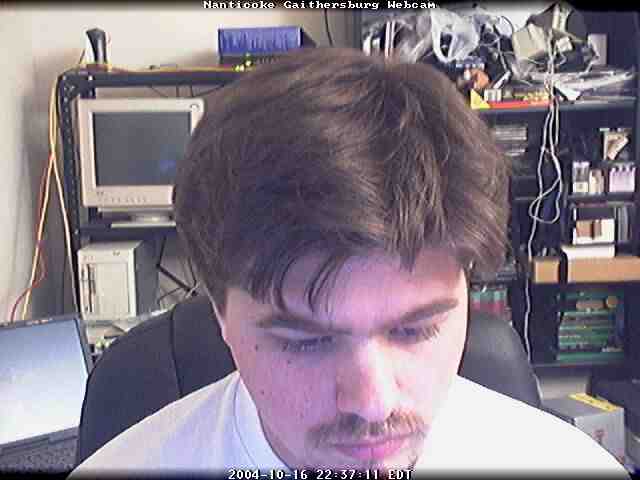 It took me a while (like a couple of years), but I finally got around to setting up a webcam. I'm grabbing images every 60 seconds, but only pushing every 5 minutes (currently), so that's what the refresh is set to. Don't bother reloading more often than that, it won't make a difference.
My current webcam hardware and software consists of:
A Connectix (yes, pre-Logitech) Color QuickCam on the parallel port (yes, that really old one)
The cqcam program (I usedto use the c-qcam video4linux driver, but it craps out in the dark, necessitating remembering to stop the grab or having to reload the kernel module in the morning)
The stamp! program to timestamp images and transfer them outside my home machine.
sitecopy to transfer the images to my webspace outside my home machine
What I plan to get:
One or more X10 XCam2s, along with their Composite-to-USB interface. This will allow me to use 1 connection for 3 almost-simultaneous pics.
A decent ISP so I don't need to ftp the images every few minutes
Go back to the main page.

---